Clouvider to roll out some new updates!
Dear Ympker,
Recently there have been exciting changes to our infrastructure. @Clouvider has successfully implemented first part of our network upgrade program. It was a busy year for us and we're very happy that with thanks to extensive testing and advance planning, we managed to implement all changes without inflicting downtime to our Customers. These improvements prove our commitment to delivering high reliability and high-quality solutions for our Customers. With the completion of phase 1 we're happy to announce that we've doubled monthly traffic limit for all Customers! *
Please continue reading to find out more.
All the best,
Dominik Nowacki, Managing Director
New Network Points of Presence
We have introduced 2 new PoPs – Equinix LD8 (formerly known as Telecity Harbour Exchange 8/9) on the Isle of Dogs in London and a brand-new cutting edge Datacentre, Telehouse North 2 in London Docklands.
MPLS-TE Implementation
We have successfully implemented MPLS-TE to our Service Provider Network. MPLS, Multi-Protocol Label Switching, with Traffic Engineering extension allows us to improve reliability of our network by reducing switchover time to sub 5ms in case of link failure. It also gives us great flexibility to provide new services like Point-to-Point links between sites and Point-to-Multipoint links between multiple datacentres or Customer premises. It also allows us to offer today an ability to provide resilient servers in two or more locations. MPLS is also used to create our geographically dispersed routing sites topology.
We chose brand new Juniper MX104/MX240 and MX480 Trio-3D based silicon, each with redundant routing engines. Juniper is an industry leader in routing and switching equipment for Datacentres and Connectivity Providers. With the functionality such as non-stop routing and graceful switchover we can minimise impact of network failure even more. This choice allowed us to implement BGP FlowSpec to aid DDoS mitigation for both IPv4 and IPv6 in all our PoPs. Our MX240 and MX480 routers are 100GE Ethernet ready.
Dark Fibre and DWDM
We moved our core network to Dark Fibre and implemented DWDM on all our core facing links what allows us to upgrade our internal capacity to 800Gbps to each of our PoPs
New Compute PoP
In additional to Telehouse North 2 being our new Network PoP, we have also started offering Dedicated Servers and Colocation out of this new cutting-edge location. To learn more about Telehouse North 2 facility look at the Virtual Tour here: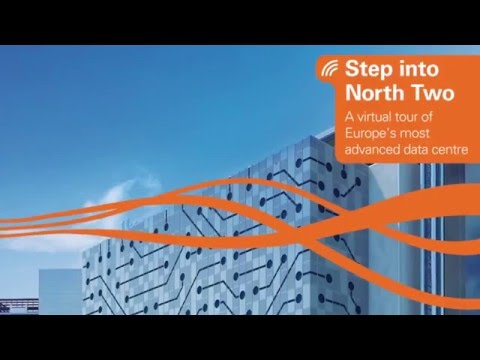 Please let us know if you're interested in heaving a tour of our new facility (subject to checks and availability).
New Carriers
Over the past 6 months we have added 50 Gbps of capacity to our network. We have a dedicated 10G private interconnect with Liberty Global, the owner of Virgin Media in the UK and UPC in Europe among others. We've added 10G to a brand new carrier, Telia, which is a global Top 2 for the number of IPv4 addresses transited. To improve connectivity to single homed Cogent Customers we have added 10G to Cogent, Cogent is Top 2 for the number of different networks (Autonomous Systems) they connect to. We have also added 10G to our existing carrier NTT and 10G to another existing carrier GTT. We're looking to add 10G to another of our existing carriers, Level3, in Q1 2018. Clouvider currently boast direct access to all Top 5 Tier-1s by the number of networks and prefixes transited.
Our peering list with LINX has improved significantly, we now peer with all major UK eyeball providers (with exception of Virgin Media that connects via the dedicated interconnect through their parent, Liberty Global).
Double traffic allowance!
With the added network capacity, we're pleased to say that we're DOUBLING traffic allowance to all our Customers *, so if your bandwidth limit was 10TB, it's now 20TB, you don't have to do anything to activate it!
This change only affects Customers with monthly bandwidth allowance billing model.
Geographically dispersed routing sites
Our new upgraded network design features geographically dispersed routing sites. We currently pick up Telia, NTT, GTT and LINX (London Internet Exchange) LAN 1 in Telehouse North 2, Cogent, Liberty Global and LINX LAN 2 in Equinix LD8 and Level3 in Virtus LON1 (Enfield). This means that each of our MPLS PoPs can survive autonomously in case of the core network failure or issues at any of the PoPs.
Partnership with LINX
Clouvider has become LINX ConneXions partner. With our reseller port we can provide access to LINX with 1 Gbps unmetered, dedicated port for a promotional price of £150 per month, including backhaul, on your existing port with us! Send email to sales or your account manager if you're interested in taking up this limited offer. **
** This offer is not valid if you're already connected to LINX. Valid for Customers with active port to our network only. Offer is time limited and available until end of year only. Stock is limited. Clouvider's T&C's and LINX's T&C's and MoA apply. Ask us for more information.
DDoS protection upgrades
Until recently we've been relying solely on NTT to deliver us DDoS protection services. We have now introduced local DDoS mitigation capabilities with an on-site DDoS mitigation appliance and BGP FlowSpec allowing us to react faster to DDoS attacks, and start cleaning traffic for our Customers quickly, without waiting for NTT to start the mitigation. We will continue our cooperation with NTT so they can continue helping us with more advanced or demanding attacks.