New on LowEndTalk? Please read our 'Community Rules' by clicking on it in the right menu!
SpiralHosting - Sending me invoices? From 2012?
Got this gem in my inbox today...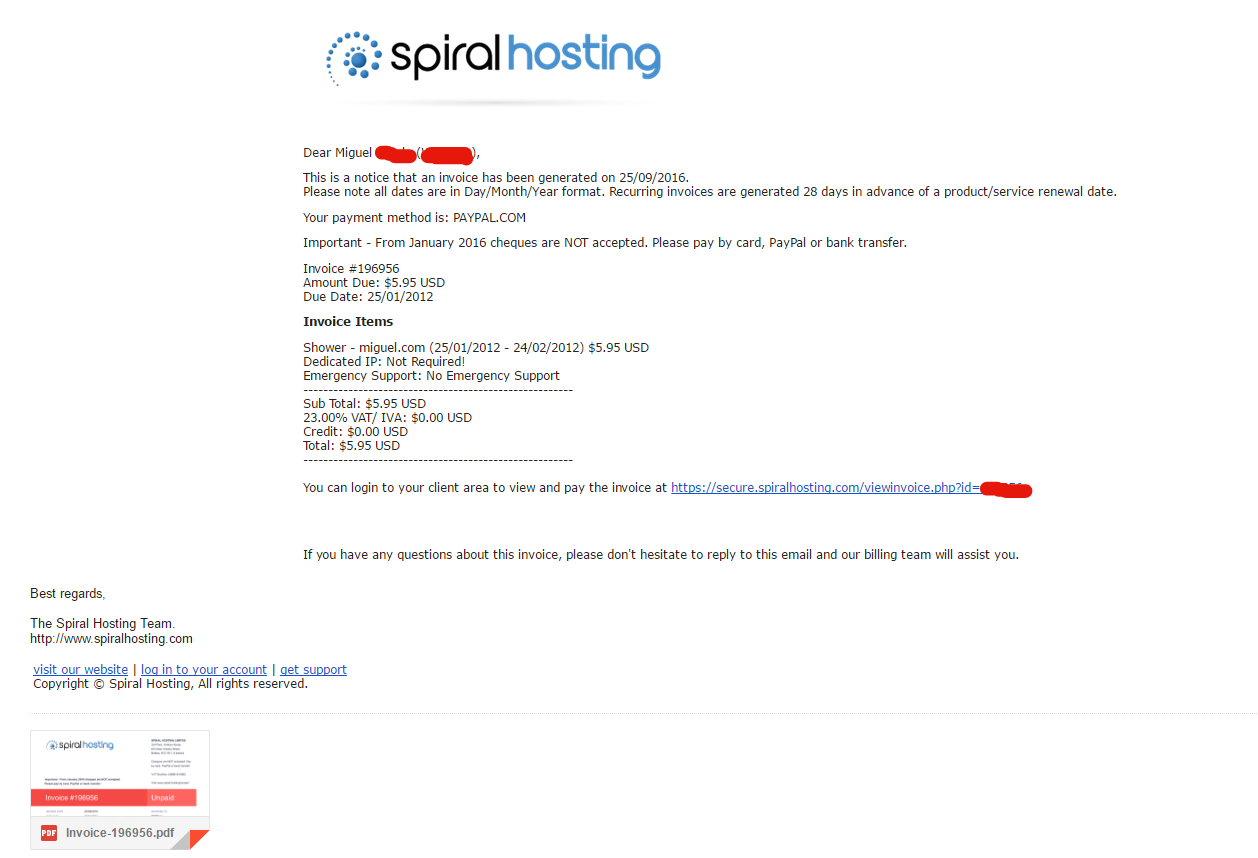 Never heard about them, nor I had any service from them, nor I had that service name, or...
Who the hell are they?