New on LowEndTalk? Please read our 'Community Rules' by clicking on it in the right menu!
[JKT-Indonesia] XEN VPS only for Winners | $ 6.99 | International 100 MBps | Local IIX 1 GBps
Thank you for making us VPS provider of your choice. Our goal is to provide the very best XEN VPS Forex for Forex / MetaTrader (MT4) from WINNERvps, is trusted and stable, at the best price ever! A Virtual Private Server from WINNERvps is housed in a high specification data center, and it is built to never fail. This allows automated Forex Traders the peace of mind knowing their MT4 platform will always be on, taking and closing trades, as it should. We provide a High Quality VPS, with Maximum Level Security and Extra Protection (Anti DDoS) and We are Experts when it comes to Forex VPS Hosting.


As we are expert in delivering 100% powerful and high-tech VPS to Forex Customers, we believe that we can do the same with Non-Forex Clients


==========================================================

Technical Specification

===========================================================

Location: Matrix DC (Plaza Kuningan - 101 Annex Building - Jakarta)

Site Survey: We'd be more than pleased to welcome you on board. Please do prepare your ID Card (KTP) or KITAS or Passport 1 day prior to arrival (or 3 days for foreigners)


Matrix DC known as a Main POP (from Pantai Mutiara, as the landing point of 1,055 km MCSIX Jakarta - Singapore submarine cable, containing most ISP with Telco or STM-x alike equipment with a total of 2,56TB design capacity).


PT. NAP Info Lintas Nusa and Matrix Network Pte. Ltd. has the right to reserve under the brand and trademark name of MCS-IX (R) or Matrix Cable System (R)_

Dedicated, Rack, Colo, IP Transit, IPLC, Local Loop, Premium Bandwidth services are available upon request.

===========================================================

Network Specification

===========================================================

Indonesia: 1 GBps (through local peering IIX, OIXP and local Matrix IIX-3)

Singapore: 1 GBps (through MCS-IX)

International: 100 MBps (burstable)

Test IP dan Looking Glass: https://lgid.serverkeren.com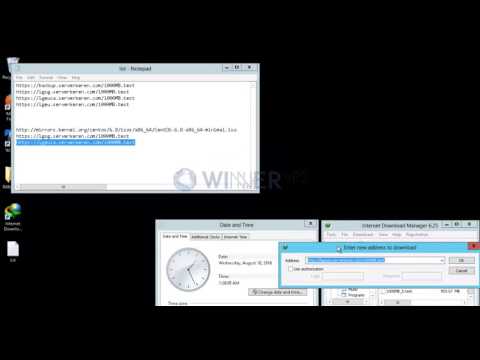 ===========================================================

LINUX VPS
===========================================================

512 MB RAM DDR3 ECC | 1 GB Swap | 2 vCPU Xeon | 10 GB SSD | 1 Dedicated IP | 1 TB on 1 GBps Netowrk | US$ 6.99 / mo | Get It Now


===========================================================

WINDOWS VPS
===========================================================

512 MB RAM DDR3 ECC | 2 vCPU Xeon | 10 GB SSD | 1 Dedicated IP | 1 TB on 1 GBps Netowrk | US$ 9.99 / mo | Get It Now


WINNERvps | LA/NYC/UK/CA/SG/ID Windows Xen Forex VPS, Asia Server, SG Colocation and ID Rack Services