VIRMACH Panel Invalid vserverid or username
I have a VPS at virmach.com.
I found out on 11/29/ 2020 that the server could not access the VPS Control Panel.
Click to display Invalid vserverid or username.


And submitted Ticket at the first time.
https://s3.ax1x.com/2020/12/18/rJUvzq.jpg
The first time they didn't solve the problem. I think it was because my description was not detailed. I continued to issue several times later.And photos are attached.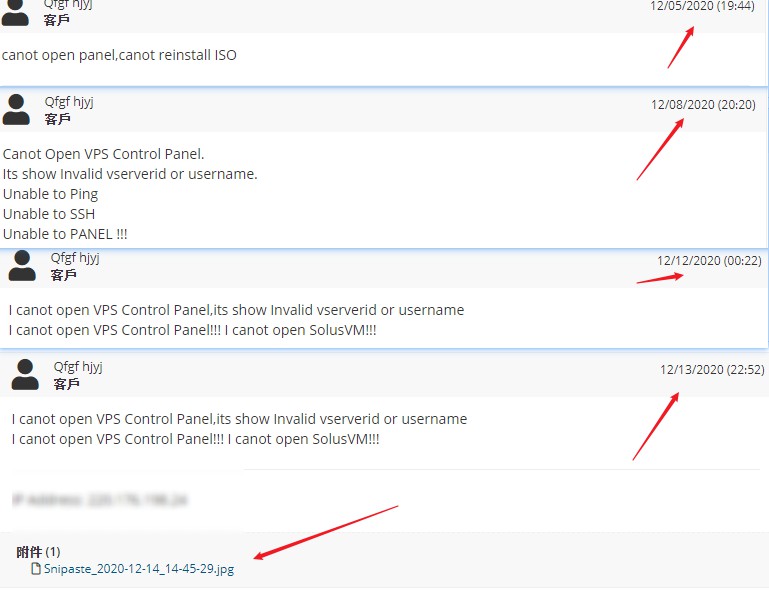 But got the reply...

Especially this Sales & Management named Soheil G. His reply I want to play negative five stars.
For such a long time, the problem has not been solved. Even more than a week ago,my server went down and couldn't access the Panel to reinstall.
Most interestingly, during my VPS outage. I was prompted to abuse it twice. Can I use it?


Not only before, I got a reply from Soheil G.


...
Is it your technical support if you don't solve the problem, delay it for dozens of days, and get a refund?
I'd like to ask Soheil G. and VIRMACH,Ticket #783655,The VPS Control Panel still doesn't open , when did you solve the problem for me?