New on LowEndTalk? Please read our 'Community Rules' by clicking on it in the right menu!
Hetzner Cloud - €5 free Xmas gift
Hetzner_OL
Member, Provider, Top Provider
That's right. We're giving you a holiday freebie. And it's good for old and new customers alike.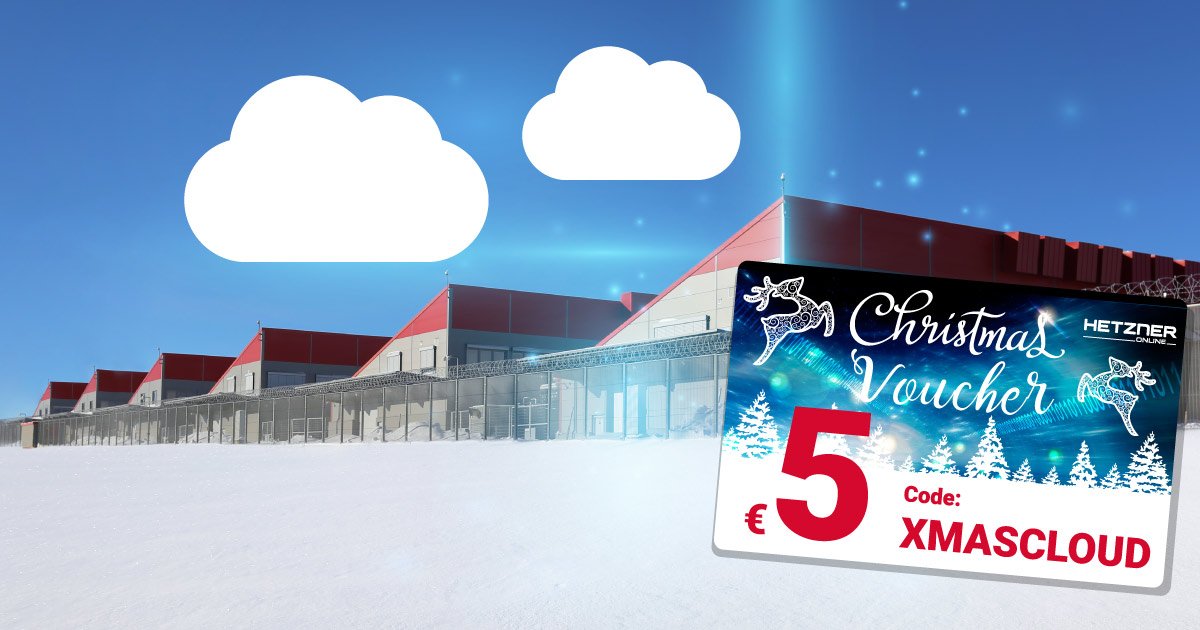 Just go to Cloud Console https://console.hetzner.cloud/ and click on "Usage". Under "Credits", look for "Redeem code" and enter "XMASCLOUD". Make sure to redeem the code before midnight (CET) on December 21 and to use the credits before 31 January 2019.
New customers will be asked to first create an account on Hetzner Accounts. Once the account is validated, which can take up to a full business day, you can access Hetzner Accounts, and from there, start creating cloud servers.
You can use the credits on any Hetzner Cloud products, including our new Cloud Volumes!
We know that December can be a bit grey and cloudy, so we hope this helps to get you in the holiday spirit! --Katie, Marketing
We (Katie and Helena) will do our best to answer your Hetzner questions and pass on your feedback. Hetzner Online's not liable for any corny jokes that we make. (https://www.hetzner.com)

This discussion has been closed.