New on LowEndTalk? Please read our 'Community Rules' by clicking on it in the right menu!
GamingLayer Control Panel Beta Invitation - The All-In-One CP *NEW*
Hi all,
The past couple months we have been working on our very own gameserver control panel. We aim to provide an easy and satisfying experience for the client or your customer, as we will be opening up licensing at the start of next year. This means you will be able to use the control panel for your own company, whilst only paying us a fraction of what you'd pay for TCAdmin or any other competitor.
The control panel not only allows your clients to manage their service you have with them, but thanks to the included Support and Billing functionality, you can drop software such as WHMCS and use a single platform for your customers.
A video demonstration the control panel's management functionality: https://tinyurl.com/y98bj5e5
A (not full) list of features:
Management
Server process management ( starting / stopping / restarting )

Fully integrated file manager and editor

View how much RAM, CPU and disk the service is using in real-time

Integrated FTP server which considers file disk limits set and white listed file types. Includes logs of who logged in from what address and what files were modified.

Mod Manager, allows the client to install pre-configured packages for their service.

Spigot plugin integration for Minecraft servers. Allows the client to search through a library of over 10,000 plugins and install them straight from the control panel.

Statistics, records the amount of disk, current / max players, CPU and RAM and displays it attractively to the user

Subuser, allows the client to grant other users access to his or her service

Live console, stream console logs straight from the server to the client's browser. Also allows clients to send commands.

Config editor, automatically disects config files and allows the client to edit the config values without ever editing the config file through the file manager. This allows less computer-savy to fully configure the service to their liking

Many applications supported. Currently supported: Minecraft, Mount & Blade: Warband, Holdfast: Nations at War, Counter-Strike: Global Offensive, Rust, Team Fortress 2, Arma 2 & 3, Garry's Mod, TeamSpeak 3

Windows AND Linux support

Custom DNS hostnames, this allows the client to set custom DNS hostnames such as myserver.gaminglayer.us which eliminates the need for the client to connect to their service with IP + PORT
And much more...
Support
Ticket system with advanced search functionality and a step by step ticket creator to make sure the client gives you as much information to make sure it easy for the support operator to help.
Billing
Easy down/upgrading of existing packages

Create new products within minutes

Discount codes

Customisable rental period discounts ( 2 months = 5%, 3 months = 10% etc. )

Export list payments to .csv

Donation system, so the client can have friends or clanmates help pay the server bills

Credit system

PayPal, iDeal, Bitcoin, Credit Card and more
Client
Full user management system, including signing in and registering.
Password forgotten functionality
Mobile app
The mobile app is included with the control panel. It allows your clients to easily manage their servers on the go.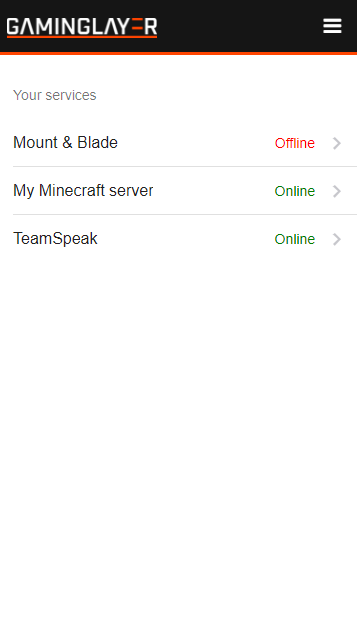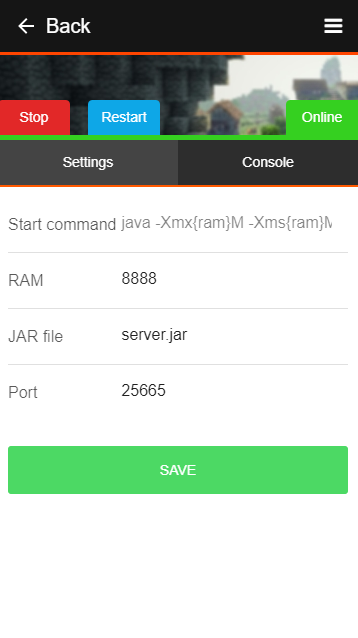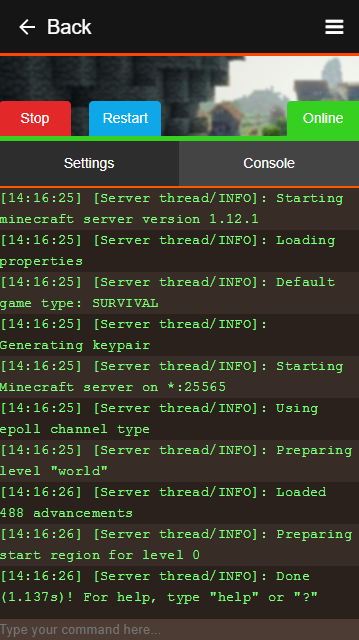 For more in-depth details, please read the thread we made a couple months ago: https://www.lowendtalk.com/discussion/119549/new-all-in-one-gameserver-control-panel/p1
The beta
We will launch our beta program soon, which gives you a free gameserver of your choice and access to our new control panel. If you find any bugs, report it to and get some free additional service time with us.
How to sign up
Send me a PM here on LowendTalk or an e-mail at [email protected]
Any feedback and discussion is appreciated.