New All-In-One Gameserver Control Panel
I am currently working on a all-in-one (billing, support, server manager etc,) gameserver control panel for my own hosting company.
The control panel currently looks like this: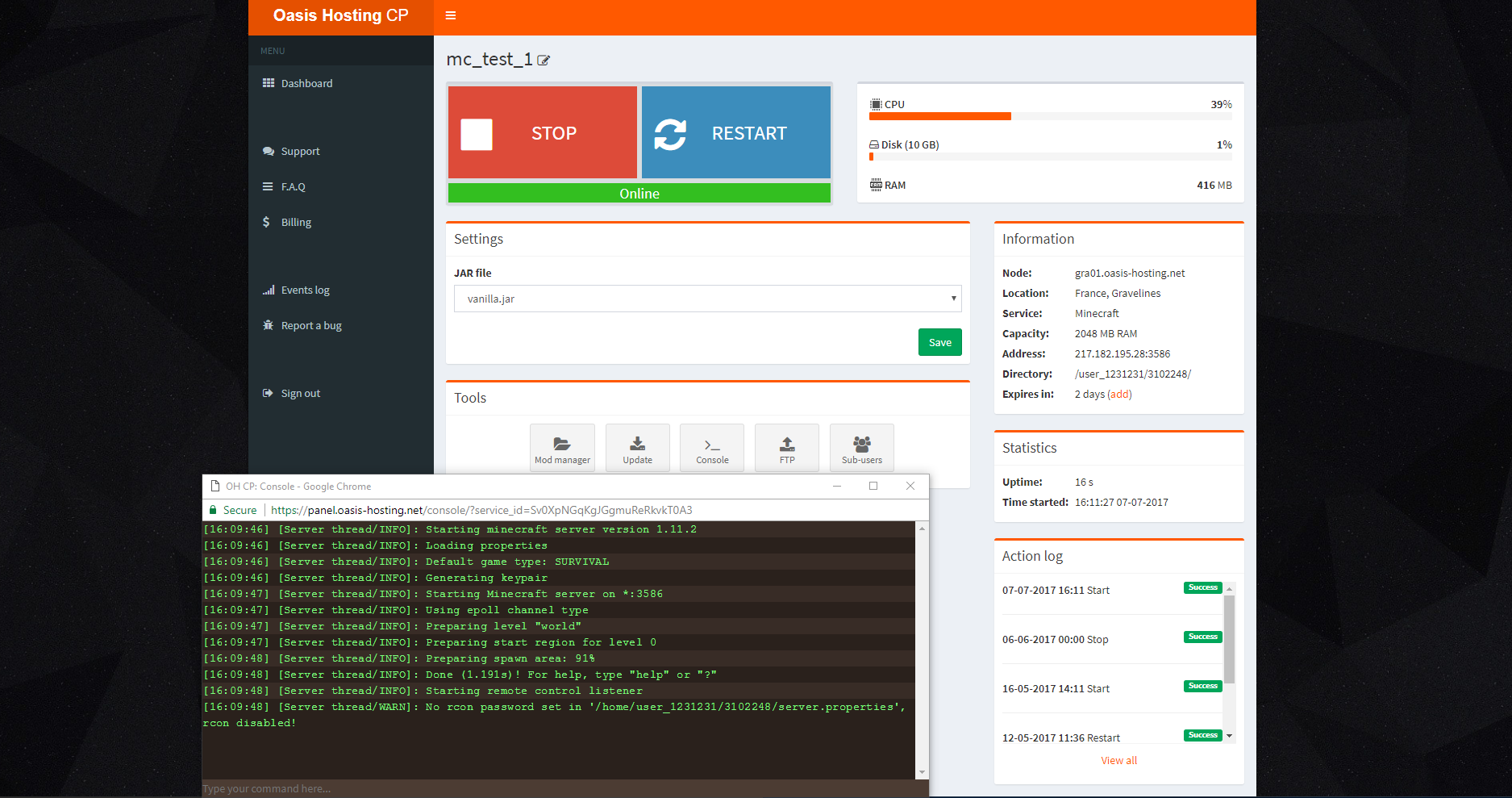 It includes billing via payment methods such as PayPal, PaySafe cards, bank transfers and credit and debit cards, a server manager, so clients can manage their server with tools such as advanced statistics, mod installer/manager, live console and other basic features as updating the base files and mods and stopping and starting the server and other basic tools such as an FAQ and a support system. The control panel supports Windows, Linux and BSD, it also operates using its own, highly optimized protocol written in Node.JS.
Made a quick video showing off the basics: https://tinyurl.com/y8uppp3b
I had the idea to create a separate version of the control panel that I will be able to rent out to other people to either have them use it on their own servers (control panel still being hosted by us, of course) or have people rent a Virtual Dedicated Server or dedicated server from us.
Would there be a market for such a thing? Especially since TCAdmin seems to dominate the market at the moment, whilst it is not perfect either.
Feel free to leave me with suggestions and ideas, like suggestions for more tools and functions, are highly appreciated.