★ Rocketrix ★ 1$ VPS ★ 25% OFF All Services ★ DDoS Protected ★ HDD/SSD
Rocketrix is a hosting company which was founded with the goal of providing a premium hosting service for those whom have a low budget.
Our focus is to keep all of our clients' servers protected from variant methods of Distrubuted Denial of Service attacks.
Our servers are located at France (OVH)
Get your premium VPS and enjoy our high-end services.
Every first day of each month we pick 5% of our clients to get a free service, cash backs or account balance.
Promo Codes
★ LET1USD (To obtain the one dollar VPS ) ★

★ 25OFF (25% Off All Products) ★
1 CPU Core

256MB Guaranteed RAM

256MB vSwap

10GB HDD Storage

1TB Bandwith

1 IP Address

DDoS Protected

24/7 Technical Support

99,9% Uptime Guarantee

25% Discount for all of our products.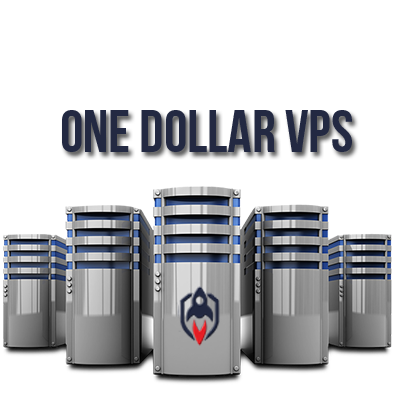 All products except domain names, have a promotion fee of 25%.
Protection over normal OpenVZ Containers goes up to 480Gbps while for Game Containers up to 980Gbps/1Tbps.
---
---
Game Virtual Private Servers :
GAME-512 (3$ 2.25$/month)
1 CPU Core

512MB Guaranteed RAM

512MB vSwap

10GB SSD Storage

1TB Bandwith

1 IP Address

Extremely DDoS Protected

24/7 Technical Support

99,9% Uptime Guarantee

Order Link : https://my.rocketrix.com/cart.php?a=add&pid=19

GAME-1GB (6$ 4.5$/month)
2 CPU Cores

1GB Guaranteed RAM
1GB vSwap
20GB SSD Storage   
2TB Bandwith   
1 IP Address    
Extremely DDoS Protected    
24/7 Technical Support    
99,9% Uptime Guarantee

Order Link : https://my.rocketrix.com/cart.php?a=add&pid=20

---
OpenVZ Virtual Private Servers (Default Protection) :
VPS-S (2.5$ 1.87$/month)
1 CPU Core

512MB Guaranteed RAM

512MB vSwap

20GB HDD Storage

1,5TB Bandwith

1 IP Address

DDoS Protected

24/7 Technical Support

99,9% Uptime Guarantee

Order Link : https://my.rocketrix.com/cart.php?a=add&pid=9

VPS-M (4$ 3$/month)
2 CPU Cores

1GB Guaranteed RAM

1GB vSwap

40GB HDD Storage

2,5TB Bandwith

1 IP Address

DDoS Protected

24/7 Technical Support

99,9% Uptime Guarantee

Order Link : https://my.rocketrix.com/cart.php?a=add&pid=10