New on LowEndTalk? Please read our 'Community Rules' by clicking on it in the right menu!
Benchmarks for fileMEDIA.de Plan MICRO KVM 256RAM 15GB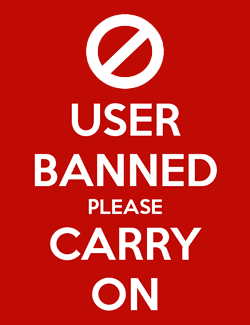 acarrascope
Banned
After install Centos 5.5 on the VM, in the very first time for this 3 months trial, i run some benchmarks tests and here the results.
Plan on Trial
500 MHz
256 MB
15 GB
KVM
1 IPv4
2 IPv6
1 TB @ 1Gbit/s

Location
Germany
ISPpro Internet KG

CPU Info
# cat /proc/cpuinfo
processor       : 0
vendor_id       : GenuineIntel
cpu family      : 6
model           : 13
model name      : QEMU Virtual CPU version (cpu64-rhel6)
stepping        : 3
cpu MHz         : 3392.292
cache size      : 4096 KB
fpu             : yes
fpu_exception   : yes
cpuid level     : 4
wp              : yes
flags           : fpu de pse tsc msr pae mce cx8 apic mtrr pge mca cmov pat pse36 clflush mmx fxsr sse sse2 syscall nx lm up pni cx16 lahf_lm
bogomips        : 6784.58
clflush size    : 64
cache_alignment : 64
address sizes   : 36 bits physical, 48 bits virtual
power management:

Memory Info
# cat /proc/meminfo
MemTotal:       252428 kB
MemFree:         37368 kB
Buffers:         10196 kB
Cached:          97676 kB
SwapCached:          0 kB
Active:         106172 kB
Inactive:        69500 kB
HighTotal:           0 kB
HighFree:            0 kB
LowTotal:       252428 kB
LowFree:         37368 kB
SwapTotal:      524280 kB
SwapFree:       524280 kB
Dirty:              24 kB
Writeback:           0 kB
AnonPages:       67828 kB
Mapped:          19264 kB
Slab:            24996 kB
PageTables:       4712 kB
NFS_Unstable:        0 kB
Bounce:              0 kB
CommitLimit:    650492 kB
Committed_AS:   171512 kB
VmallocTotal: 34359738367 kB
VmallocUsed:      1092 kB
VmallocChunk: 34359735923 kB
HugePages_Total:     0
HugePages_Free:      0
HugePages_Rsvd:      0
Hugepagesize:     2048 kB

Freevps Script
# wget freevps.us/downloads/bench.sh -O - -o /dev/null|bash
CPU model :  QEMU Virtual CPU version (cpu64-rhel6)
Number of cores : 1
CPU frequency :  3392.292 MHz
Total amount of ram : 246 MB
Total amount of swap : 511 MB
System uptime :   6 min,       
Download speed from CacheFly: 14.9MB/s 
Download speed from Linode, Atlanta GA: 2.06MB/s 
Download speed from Linode, Dallas, TX: 1.76MB/s 
Download speed from Linode, Tokyo, JP: 1.08MB/s 
Download speed from Linode, London, UK: 8.23MB/s 
Download speed from Leaseweb, Haarlem, NL: 4.94MB/s 
Download speed from Softlayer, Singapore: 896KB/s 
Download speed from Softlayer, Seattle, WA: 1.51MB/s 
Download speed from Softlayer, San Jose, CA: 1.65MB/s 
Download speed from Softlayer, Washington, DC: 2.37MB/s 
I/O speed :  157 MB/s

Tagged: