WebHostingTalk Censors LET Admin
raindog308
Administrator
Saw this thread earlier today:
https://www.webhostingtalk.com/showthread.php?t=1848550&p=10327924#post10327924
Was amused at the reference to us as "lawless," so I posted the following response, which I thought was pretty fair (and wholly uncritical of WHT):
---
---Quote (Originally by bear)---
Lawless forums tend to attract the finest members. :rolleyes: :P
---End Quote---
Our rules (see here and here) are about as long as WHT's if not longer, and I believe it's harder to qualify to post an offer (i.e., a sales thread with links to an order page) on LowEndTalk than it is on WHT.
Dodgy hosts don't last long on LowEndTalk because the community is no-nonsense when it comes to anyone who is not completely honorable. Sure, there are hosts that have run into trouble, even gone out of business - that's true on WHT as well - but it's very public when it happens and the community has a long memory. There will always be hosts who post too-good-to-be-true offers (we even joke about it) and there's a "you get what you pay for" tolerance on LET, but we definitely don't allow scams.
While our standards of discussion are different than WHT's, we do have a team of mods that removes posts, dumps threads, and bans posters as the situation warrants.
In short, to call us lawless is incorrect.
---Quote (Originally by ReliableSite)---
Maybe, maybe not. LET is not the forum it was years back, that's for sure.
---End Quote---
That is definitely true. Since 2019, LET has been privately owned and Jon has committed a lot of time and money to make it thrive. As someone who's been there since 2011, I would say the forum is in the best shape it's ever been. After the founder (LEAdmin) sold it to chief, and chief sold it to Colocrossing, LET drifted for a while, but now that it has a private owner whose only mission is to make it grow and prosper, there's been more accomplished in the last 18 months than in the previous 8 years.
Viva LET!
---
About 5 minutes later the following landed in my inbox:
---

Dear raindog308,
This is a reminder about your post(s) or other actions at Web Hosting Talk.
This is the reason for this message: POC (This is a simple point of contact. More information follows).
The moderator who issued this reminder has this message for you:
Andrew, we're not going to issue warnings here, but you should know better than to be linking to your site(s). This isn't the place.
The thread is now closed.

---
I replied...who knows if I'll hear back:
---
Hello,
I posted a message which you can see below. In response, the post was deleted with the comment that "you should know better than to be linking to your site(s)".
I find it truly bizarre that a WHT moderator can refer to LowEndTalk (which is not "my site" btw) as "lawless" yet when I post a link to our rules, demonstrating that we are not, the response is that I should "know better than to be linking".
Which WHT rule has been violated? The only thing that remotely applies is "You may not post any message that directs others to any pages at your own commercial domain, including informational pages. A commercial domain is defined as a site that receives any type of income or links to any income producing properties."
There are literally thousands of posts that would fulfill this criteria if that's what you're referring to. Every time someone posts a link to a news site they would be breaking this rule. And more to the point, a subsequent rule states:
"You may only discuss details about your company and/or product offerings when the thread starter or poster has made direct reference to your company and stated something untrue or misleading, or something which clearly needs clarifying. The response must be in direct reference to the point discussed only and contain no added promotional information and/or fluff."
Wouldn't what I posted be a very clear fulfillment of this rule?
Who indeed is lawless here?
---
My reaction to these events is more or less this: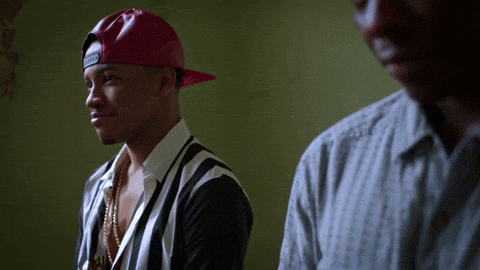 For LET support, please visit the support desk.
LowEndTalk attracts the finest members. - bear, WebHostingTalk