New on LowEndTalk? Please read our 'Community Rules' by clicking on it in the right menu!
A fresher, more stable and more secure approach for billing system - what do you think?
When we saw users' data getting leaked due to poor coding by some other billing systems, we decided to build our own billing platform for ourselves to us, with security being the first attitude!
This is not something, we wrote overnight while getting a food coma on too much bamboo. This was coded by a team of competent developers and security experts, over a period of time and after much trial and error. therefore, BillingServ was born.
After our initial release, we had a handful of 3rd parties, approach us, and wanted to utilize our billing platform. So, we worked with them and customized our system a little further.
And as we did that, we realized that there's much room for improvement in terms of additional features, so we chose to rebuild the system from scratch, add more features that cater to a broader audience. While Web Hosts remains our core user base, we decided to focus on building a solution, that could be used by a web host, a freelancer, or my dad, selling his old tapes.
BillingServ at a glance:
• Fully Hosted with 100% uptime with failover.
• Fully PCI Compliant.
• ISO 27001 Compliance meaning we make sure all client data is safe.
• Web Hosting Integrations (DirectAdmin, cPanel, Plesk, Proxmox, Virtualizor, and more).
• Digital Downloads, Sell Services via our package's manager.
• Nothing to install, setup or maintain
• We take care of all the security and patches so you don't have too.
If you would like to signup for our beta test please do so here.
https://forms.gle/fTPxTij5dUAYAy2R6
Screenshots:
https://i.b-cdn.uk/BSCheckout2.png
https://i.b-cdn.uk/BSv2-3.png
Any questions, feedback, or ideas please let me know.
Thanks all.
Jord
Here have a funny panda.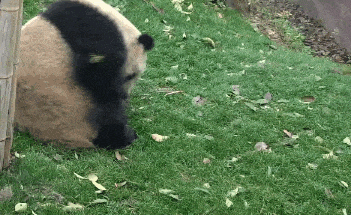 BillingServ - Easy, simple, and hassle-free online invoicing solution. Contact us today.
BaseServ Certified to ISO/IEC 27001:2013