New on LowEndTalk? Please read our 'Community Rules' by clicking on it in the right menu!
[Domain Auction] .com Hosting related
Got this >>OnE oFf A kInD<< domain name, but shortly after found a better one, since it has no use, may as well auction it off.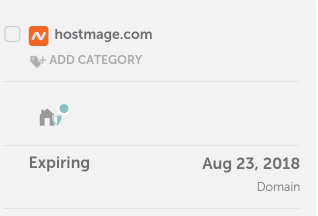 Bidding starts at $7 with a $1 increment. Please read the additional info below.
Additional info:
Auction ends June 6, 12:00 CEST (Amsterdam).
Payment by Paypal.
Push to your Namecheap account.
Refrain from posting the domain name.
Happy bidding!
Thanks to @Saragoldfarb for the post template.
This discussion has been closed.