New on LowEndTalk? Please read our 'Community Rules' by clicking on it in the right menu!
[Jakarta - ID] Core i5 QC - 4 GB - 250GB HDD - VT ready - $49
WINNERvps is a trading name of PT. Exa Rekatek Prosolusi, established the business since 2006 and start focusing our business to be the first VPS Forex Provider in APAC since 2011 (under the trading name of ServerKeren.com)


We are also the first VPS Forex Provider in the world that occupy our own ASN and IP blocks (ASN 55664), announcing our registered IP addresses under our Company Name, being used in our NYC Data Centre, LA, SG, ID and many more to come.



We are also the first Indonesian server provider that offer DDoS Protection, please mail us for details.


===========================================================

PROMOTIONS
===========================================================

Please use this coupon code upon checkout: KWOVQ819SG
Only available through this link: https://winnervps.com/clientarea/cart/?a=add&pid=245&promocode=KWOVQ819SG
The First and Lowest End Indonesia Smart Server
Valid Period: 10 July - 17 July 2017 or while stock last!



===========================================================

Core i5 - Smart Server
===========================================================

Core i5 Quad Core 2500S (2.7 to 3.7 GHz)

(4c/4t-6MB Cache-5GTs-VTx)

Virtualization Ready --> Read Details

Passmark --> Score Comparison

Memory: 4 GB (up to 16 GB)

HDD: 250 GB SATA (up to 2 drive bays)

IP Address: /30 subnet (1 IP Address)

IX / SG Bandwidth: 10 MBps IX / 100 MBps SG (Burst)

US$ 49/mo US$ 70/mo | Get It Now


===========================================================

Network Specification

===========================================================

Indonesia: 1 GBps (through local peering IIX, OIXP and local Matrix IIX-3)

Singapore: 1 GBps (through MCS-IX)

International: 10 MBps (burstable) - CIR 1:1 (optional)

Test IP dan Looking Glass: https://lgid.serverkeren.com

BW ID - ID http://www.speedtest.net/result/5492660527.png




BW ID - Singapore http://www.speedtest.net/result/5483921265.png




BW ID - West USA http://www.speedtest.net/result/5483918964.png




Speedtest in Action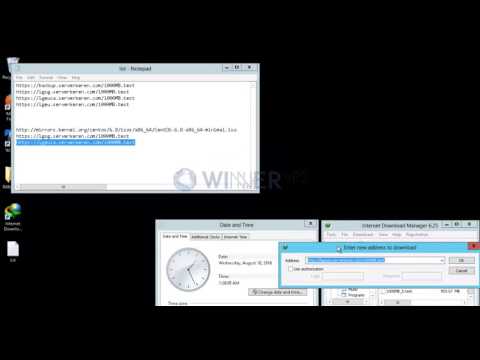 ===========================================================

Other Inquiries

===========================================================

Brokers Latency: https://winnervps.com/brokers-latency-live/

Test IP & Looking Glass: https://winnervps.com/looking-glass/

Terms of Service: https://winnervps.com/terms-of-service/

FAQ: https://winnervps.com/category/01-frequently-ask-questions/

Forex VPS Tutorial: https://winnervps.com/category/03-forex-vps-guide/

Email us: sales [at] winnervps.com

Phone / WhatsApp: +62-8577-1155-011

Skype: winnervps
WINNERvps | Jakarta Tier3 DataCenter and Network Services