New on LowEndTalk? Please read our 'Community Rules' by clicking on it in the right menu!
Elbaf-Hosting.com | Shared Hosting | Reseller Hosting | SPECIAL OFFERS | cPanel + CloudLinux + !DDoS
Ympker
Member

Hello and welcome to Elbaf-Hosting.com salesthread!
With this brand I am looking to provide you with highly performant yet affordable Shared Hosting & Reseller offers. All Plans run on 100% SSD Disks with the server location being in France. All plans come with Free DDoS Protection & fast uplinks to ensure a stable performance of your web presence.
Feature Rundown:
100% SSD
Free DDoS Protection
Industry Standard cPanel + CloudLinux + Softaculous
1024 MB Memory usage per cPanel Account
1 vCPU at 100%
FREE SSL Certificates
Whitelabel Reseller Hosting
PREPAID SYSTEM
Features the use of External Domain Registrars
LET-Specials:
LET - Budget Reseller for 5.36$/year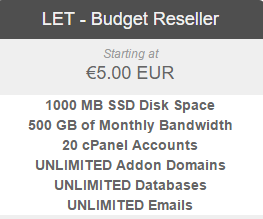 LET - Small for 10.73$/year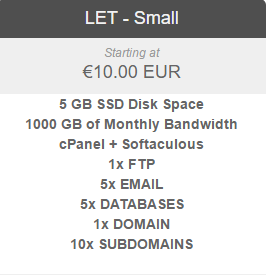 Regular Offers:
Shared Hosting - Starter for 2.14$/month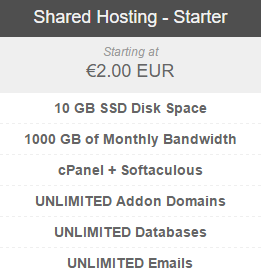 Reseller - Starter for 3.21$/month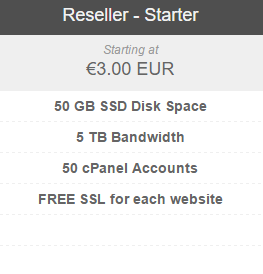 FAQ:
Can I get a custom deal?
Haha sure :P Just PM me with your requirements and we will work something out :-)
I am a cheap c#nt but still want hosting! Got anything for me?
Yes of course. I love tending to you cheapos
PM me for a custom deal!
Do you offer Support?
Our Service is "unmanaged". Support is limited to answering inquiries that are related to billing and/or uptime issues. We do provide a Knowledge Base that has yet to grow to a decent size however if there are any issues at hand do not hesitate to contact us as we will always strive to point you into the right direction :-)
What about Backups?
We do not take other backups than those necessary for an event of system failure. You are allowed to take backups via cPanel Wizard however DO NOT STORE THEM on your disk space as it is only allocated for direct Website usage. You are free to take FTP/Offsite backups or download them without any problems!
Please remember to continously backup your account as we will not be held responsible for any data that is lost during any event of service outage. In case you are in desperate need of a backup please contact us as we still will try to help you out (for a processing fee that is). Restoration of backups is entirely of your concern. If in any case we provide backup data it is your task to restore it accordingly.
Can I order a dedicated IP Adress?
Yes. Please open a Ticket.
Do you offer...?
Contact me via PM or via Support Ticket
Is XYZ allowed?
We do not allow file hosting/sharing platforms, adult content/porn, free hosting services and any other resource hungry projects on our plans. For 99% of website users 1 GB Memory usage and 1 vCPU should be more than enough though. If you are still unsure about this open a ticket for a bespoke solution.
Are orders processed automatically?
_Some are and some are not. If you are a new client we might manually process your order which can take up to 24 hours. Normally though orders regarding Web Hosting are provisioned automatically within ~5-10 minutes. Orders for the Reseller Plans are being reviewed manually.
_